10 May 2023
Packaged Living and Affinius Capital purchase site in Milton Keynes for over 250 BTR homes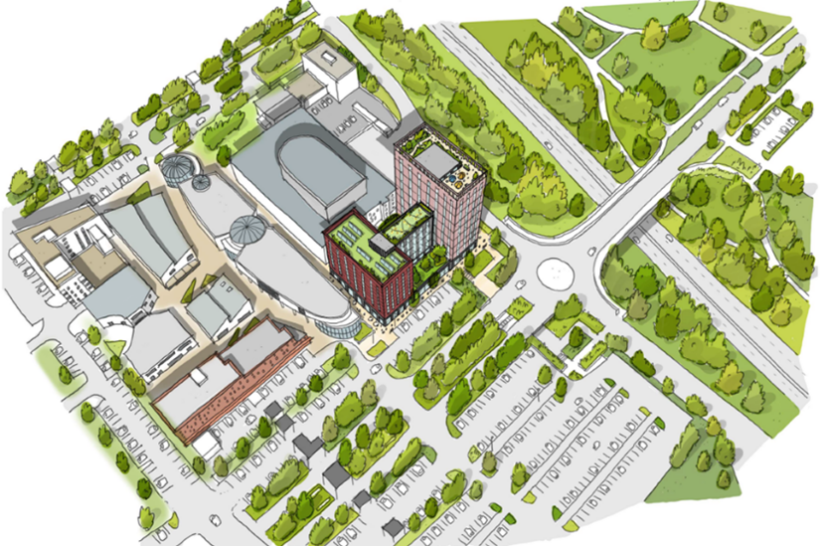 Packaged Living, the specialist UK Build to Rent ("BtR") investor, developer and operator has completed on a land acquisition in Central Milton Keynes as part of its BtR joint venture ("JV") with Affinius Capital, the global asset manager with experience in rental housing development and asset management.
The JV purchased the 1.23-acre Theatre multi-storey car park site from Milton Keynes City Council and Milton Keynes Development Partnership ("MKDP") and will submit a planning application in the coming months for a BtR scheme with over 250 homes. The site is the subject of a planning-led development brief adopted by the Council.
The new scheme will be designed to offer residents access to all that the city has to offer, including numerous local transport links and amenities, shopping, and leisure. It is located within 10 minutes' walk of the city centre and mainline train station.
As with all schemes in the JV, the site has been selected due to the local area's compelling market dynamics. The economy has experienced rapid employment growth over the past decade, centred around the private sector and serviced-based employment. Given its location within the UK Innovation Corridor, Milton Keynes has emerged as a major centre in the UK for research and development. With the population expected to exceed 300,000 by 2027, the proposed scheme will help meet the demand for homes in the local area.
This is the second acquisition for the JV, which was formed in November 2022 to pursue the acquisition, planning, construction, and operation of best-in-class multifamily BtR assets in the UK. The Venture is ultimately targeting the creation of a diversified BtR portfolio of several thousand units across the UK, meeting the demand for purpose-built rental housing whilst simultaneously offering residents more amenitised, sustainable, and energy-efficient homes. It is expected that the portfolio will have an end value of c.£1bn when built out.
Ed Ellerington, Founder and Chief Executive of Packaged Living, commented, "This purchase is Packaged Living's second scheme in Milton Keynes and follows The Almere an award-winning development which completed in 2022. Milton Keynes is a dynamic expanding city which requires best in class homes to attract its growing professional workforce. We are delighted to acquire the site in partnership with Affinius Capital and look forward to working with MKDP and MKCC to create another exemplar building in the city."
Karen Martinus, Director of Affinius Capital Europe, commented "We maintain our conviction towards the UK's BtR market, which remains underpinned by population growth, decreasing household size and a greater propensity to rent. We are delighted to acquire this site in Milton Keynes which is strategically located within the Oxford-Cambridge Arc, a region identified as being of global importance for innovation and business activity. We look forward to continuing to work with Packaged Living to deliver best-in-class BtR assets in the UK."
About Affinius Capital
Affinius Capital® (previously known as USAA Real Estate and Square Mile Capital Management) is an integrated institutional real estate investment firm focused on value-creation and income generation. With a 40-year track record and $34 billion in net assets under management, Affinius has a diversified portfolio across North America and Europe delivering both equity and credit to its trusted partners and on behalf of its institutional clients globally. For more information, visit www.affiniuscapital.com.
About MKDP
Milton Keynes Development Partnership (MKDP) is owned by Milton Keynes Council (MKC). It uses and develops it land assets to help the city become a better place to live, socialise and work.
MKDP's professional team report to a board comprising an independent chair, independent members, local councillors and MKC's Chief Executive. www.mkdp.org.uk