26 October 2023
Packaged Living and Aviva Investor's BtR provider, Dandara, delivers first SFH BTR homes under forward-funded deal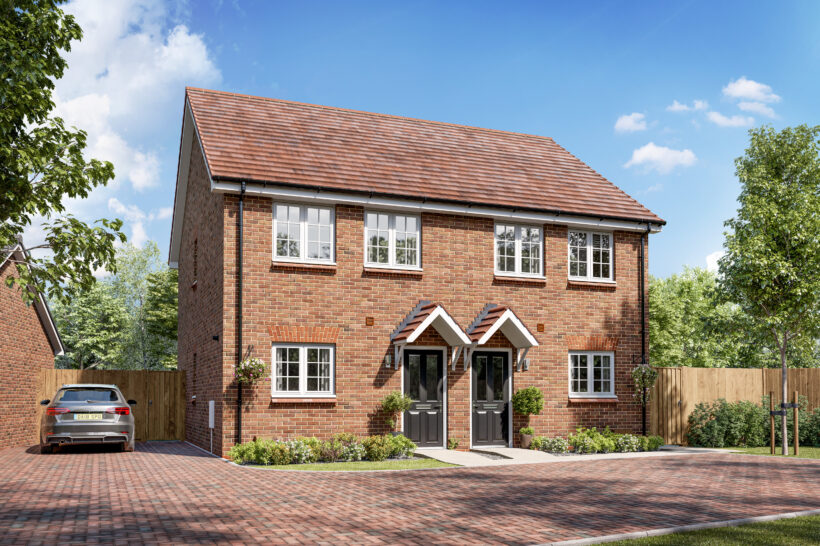 Build to Rent provider Dandara has delivered the first single-family Build to Rent homes due under a £130m forward-funded deal agreed with developer and operator Packaged Living and Aviva Investors earlier this year. Knight Frank advised on the deal.
Under the agreement, Dandara is contracted to build a portfolio of 315 purpose-built, single-family housing Build to Rent homes at developments in Dartford and Strood in Kent, and Braintree in Essex. The developments will also include 70 affordable rental homes alongside extensive public realm and green space.
"We're delighted to have already delivered the first rental homes due under this contract. As well as providing much-needed affordable rental housing, we will be giving families the opportunity to live in high-quality, modern, energy-efficient homes."
Trevor Dempsey, CEO, Dandara
The first homes to be delivered in the portfolio are at Dandara's Towerlands Park development in Braintree. A further 133 homes are expected to be delivered on the site which is being marketed under the Spinning Fields name. All three locations have reliable commuting links to London and are in areas with a strong rental market.
"This transaction represents one of the largest Single Family Housing forward funding deals to take place in this rapidly developing market and demonstrates the growing strength and continued investor confidence in the sector. As a leading developer in this space, we are delighted to have acted for Dandara on this landmark deal."
Jack Hutchinson, Partner in the Residential Investment team, Knight Frank
Designed with families in mind, the development masterplan includes a community hub with local shops and an early years' nursery. There is also abundant public green space throughout the development as well as along its perimeter.