14 March 2022
Packaged Living and Fiera Real Estate provide their 41,000 sq.ft Southampton building for Ukrainian aid efforts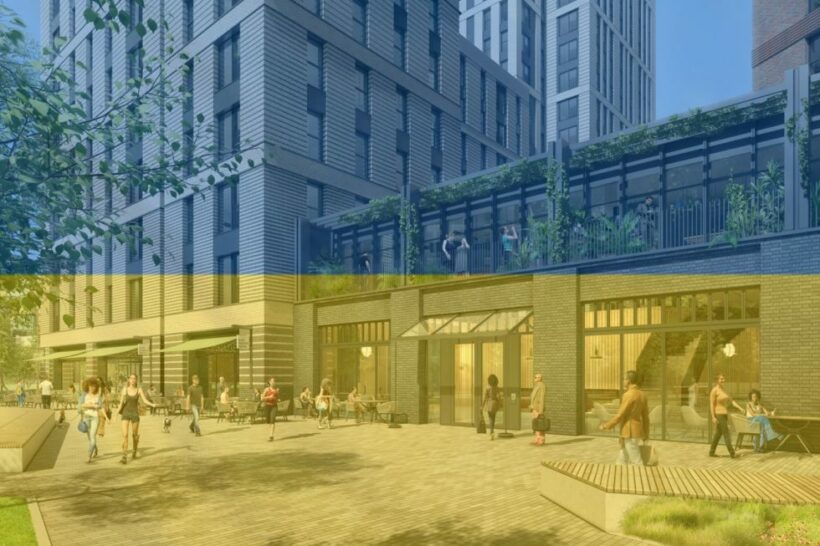 Packaged Living and Fiera Real Estate ("FRE UK") have made available their 41,000 sq.ft Southampton building to the Polish Social Club, to aid its efforts in the humanitarian support of Ukrainian refugees. The former Toys 'R' Us building will be used as storage space for donations being sent out to the refugees.
Following an appeal by the local Council for storage space for the donations, Packaged Living offered the vacant site which will start to be used in the coming week, the final use of the building before it is demolished for Packaged Living and FRE UK's new Maritime Gateway development.
The site, purchased through the Fiera Real Estate Opportunity Fund UK ("FREOF V UK") in May 2021 is currently in planning for a new £200m mixed use development which will include 60,000 sq.ft Grade A office space and 600 Build-to-Rent residential homes.
Mark Woodrow, Joint Managing Director of Packaged Living commented "We are delighted to be supporting the humanitarian aid response by providing our vacant site to the Polish Social Club. I would like to take this opportunity to thank Southampton City Council and all partners who have been involved in getting this initiative up and running so quickly."
Chris Button, Fund Manager at FRE UK commented "We are really pleased to be doing what we can to support Southampton's humanitarian aid efforts for the Ukrainian refugees. Whilst our longer-term plans remain to deliver much needed housing to the area, right now we want to help whenever and wherever we can."
Leader of Southampton City Council, Councillor Daniel Fitzhenry, commented "Since the beginning of this unprovoked attack on Ukraine, we have been doing everything we can to not only stand with those affected by this crisis but also support the humanitarian aid response in any way we can.
"Due to the outpour of donations from people all over the city to send to the Polish-Ukrainian border, the Polish Social Club needed a large space to store and distribute these donations. Through a joined-up approach with stakeholders across the city, I'm delighted to announced that the Polish Social Club will start using the former Toys 'R' Us building in the coming week before it is demolished later in the year for a new development.