16 March 2022
Single-family rental is the next big opportunity for BTR, says Packaged Living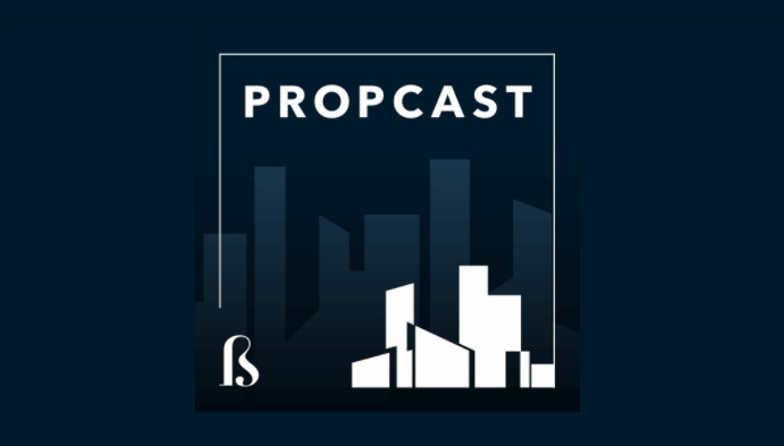 Originally published by Property Week in March 2022.
In this latest edition of our BossCast series, Blackstock Consulting founder Andrew Teacher catches up with Jonathon Ivory, Packaged Living's managing director of single family homes to discuss the company's recent partnership with Aviva Investors and emerging trends in BTR (build-to-rent).
Click here to listen to the podcast.
Packaged Living is a BTR provider which aims to deliver "cost-effective, technology-led, purpose-built rental schemes." It owns 170,000 units over seven multifamily sites at various stages of development in Southampton, Cardiff, Manchester, Bournemouth, Newcastle, and Milton Keynes, as well as a 300-unit site with recent planning approval in Leicester.
Late last year, the company announced a partnership with Aviva Investors to create a single-family rental platform of suburban homes across the UK.
With Aviva having "flirted with the BTR sector for a number of years, we are super excited that Aviva Investors has decided to back us, and specifically in pursuit of our new single family rental strategy," enthuses Ivory.
Contending with the booming volume housebuilder market, Ivory is confident Packaged Living can provide an attractive alternative to home ownership for an untapped demographic.
"There continues to be demand for well-located, well-priced, appropriately specified, well-run residential for rent in city centres, or multifamily as we call it," he explains.
"60 percent of the country's renters live in suburban houses, they're not in city-centre apartments. There is a huge community in the private rented sector that is aged 35 plus: a cohort of people who are getting married, having kids, getting a dog, and leaving rental accommodation.
"They're accustomed to being treated well with good customer service, and a degree of amenitisation. At the very minimum, if all we do is do a consolidation play and improve the specification, sustainability, and quality of those homes and wrap those in a professional management solution without the need to charge more, then by definition there is a market for your product."
Yet despite the government's push to increase home ownership, Ivory thinks recent policy has had the opposite effect.
"Successive administrations actively want to see increased home ownership and you see that played out in the programmes such as Help to Buy," he says.
"The perversity of those programmes is that they have amplified house prices, pushing home ownership further out of reach of the people it is supposedly intended to help. The net-receiver of that has been the BTR sector which has sought to offer well-located, well-run, well-specified, well-appointed homes at a cost effective price point."
And as climate change continues to pile on the pressure for housebuilders and operators alike to comply with ever more stringent regulations, Ivory is proud of Packaged Living and Aviva Investors' decision to get ahead of the curve.
He describes the firms' approach: "We're putting solar panels on the roofs, we're storing energy using batteries, and installing EV chargers for every home. We're doing this today, even though legislation is coming down the track."
By future-proofing their assets and adopting a 'buy now' rather than 'pay twice later' philosophy, Packaged Living can "enjoy a liquidity premium" over less prepared developments who will require a "big retrofitting capex programme in 5, 7, or 10 years time." Passing these savings onto their tenants by way of affording to charge lower rents, it is fair to say that both customers and investors will benefit greatly from these green credentials.