28 September 2023
Packaged Living and Aviva Investors push accelerator on single-family housing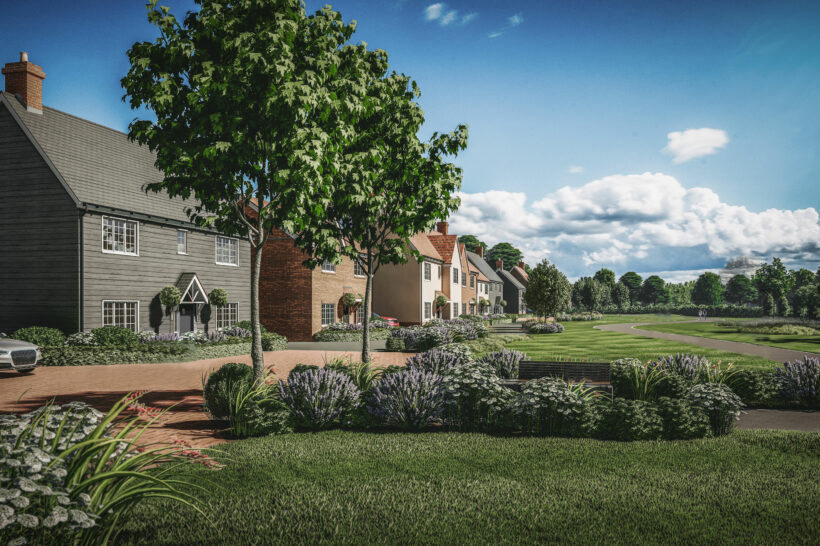 Packaged Living and Aviva Investors are quietly building up one of the biggest single-family housing portfolios in the UK.
Under the radar, the joint venture partners completed the largest single-family forward funding deal with Dandara at the start of the year, React News can reveal.
The £130m deal will add 315 homes to the portfolio across three sites in Braintree in Essex, and Dartford and Strood in Kent. It almost doubles the size of the portfolio, which now comprises 673 homes in operation or development, and there is plenty more to come.
Development pipeline
Four acquisitions are in exclusivity that would add 507 homes to the portfolio. Together this will involve deploying just over £190m of equity.
Packaged Living's chief investment officer Jonathan Ivory says the portfolio could pass the 1,500 marker by the end of the year.
So far, Packaged Living and Aviva Investors have completed deals with Dandara, Galliard Homes and Countryside. They intend to team up with other developers and housebuilders, but also do repeat deals with the same partners.
"The first deals are always the hardest, but then the second, third and fourth become a lot easier," says Ivory.
Since Packaged Living and Aviva Investors launched their partnership in 2021, the market has been on a rollercoaster ride. Initially, there was a flood of new capital, and then like other sectors, single-family housing has been impacted by the rising cost of debt, which putt off leveraged buyers and had an inevitable impact on pricing.
Ivory says: "I don't think we anticipated the weight of capital that would join the space at a time when house prices were on a tear. Yields in the sector compressed much farther and harder I think than they should have done, so the correction whilst painful for some, has been ultimately a good thing for the sector."
Unexpected positives
One silver lining for the joint venture partners is that they have been able to build a South East-dominated portfolio, something that would have been almost impossible only a couple of years ago because of how tight yields were in the region.
"We are an outlet that housebuilders once wouldn't have considered, whereas now we are appealing on a more strategic basis"
JAMES STEVENS, AVIVA INVESTORS
There are also more opportunities to buy stock because the slowdown in the housing market has forced housebuilders to look for alternative sales avenues. Just this week, Redrow lined up a portfolio of 200 homes for sale, and several other housebuilders, including Barratt and Vistry, have publicly stated their intention to ramp up sales to investors.
James Stevens, head of real estate investment at Aviva Investors, says: "We are an outlet that housebuilders once wouldn't have considered, or at least on a more selective basis, whereas now we are appealing on a more strategic basis."
The changing market dynamics have also given funders like Aviva Investors and Packaged Living more bargaining power to insist on higher specifications when it comes to environmental standards. From the off, the duo said all their homes would have air source heat pumps and target EPC-A ratings.
Ivory says: "Our base spec now includes air source heat pumps, PV on the roof and battery storage. We couldn't have insisted on that a few years ago but the market has moved in our direction and I feel that we've played a role in that."
"Consumers benefit from cheaper heating, but it will also benefit us as investors and owners in the returns and value of those assets in the fullness of time."
Although there has been outward yield shift in the past year, recent macroeconomic turbulence has illustrated the value of residential property from an investor point of view. There has been no fall away in demand from renters, quite the opposite in fact as rents have risen sharply in the past year, helping to offset some of the negative impact of higher yields.
It is early days, but Ivory says the first completed homes in Packaged Living and Aviva Investors' portfolio in Telford and Braintree are performing "well ahead of business plan".
Some investors that relied on debt have retreated, but that is unlikely to stymie the growth of single-family housing to a great extent. The downturn has illustrated the defensives qualities of residential, and with housebuilders eager to sell stock in bulk, investors are able to achieve scale far quicker than other new sectors.
Stevens says: "What we've been able to demonstrate is the sustainability of the income side of residential, and that's helped drive further investment. As a business, we've gone from less than 1% of our capital allocated to living to a place where it will be 20-25% by the end of next year, and looking forward that won't be abnormal."