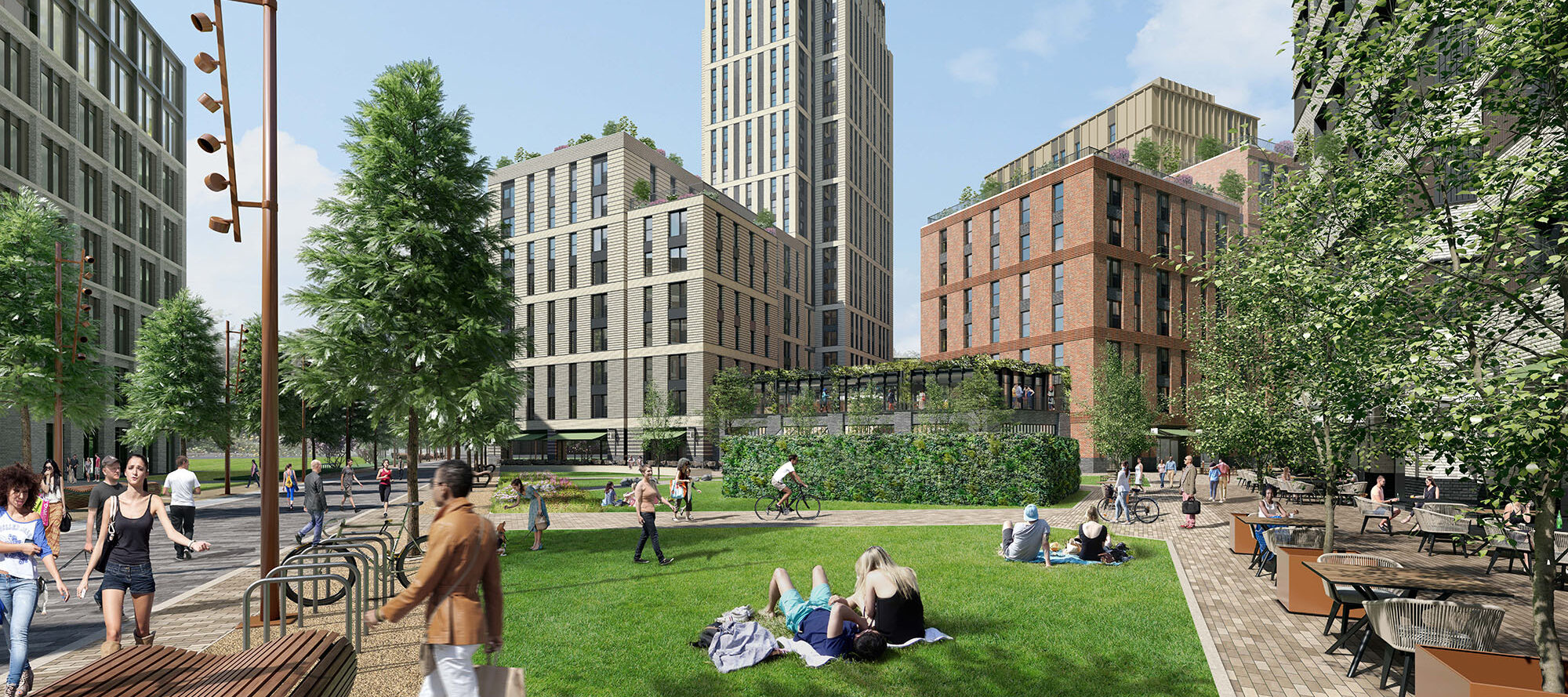 Maritime Gateway
Southampton
Situated in a prominent location in front of Southampton Central Railway Station, Maritime Gateway will see the regeneration of the 4.8 Ha site which is home to a dis-sued retail unit and car park. The vision is to breathe new life into the city through the creation of the International Maritime Promenade providing high quality public realm from the Railway Station down to the waterfront. The carefully designed, landscape led approach will improve bio-diversity and public spaces will be activated through commercial use at lower levels.
The mixed use development will also include over 600 new homes with roof terraces and amenity areas, in addition to 60,000 sqft of Grade A office space. The development was awarded planning consent in March 2022.
The scheme was shortlisted for Property Deal of the Year by Insider South East Property 2022 and Fostering a Healthy Town Centre by Planning Awards 2023.
Gallery