20 March 2023
Packaged Living Celebrates Team Promotions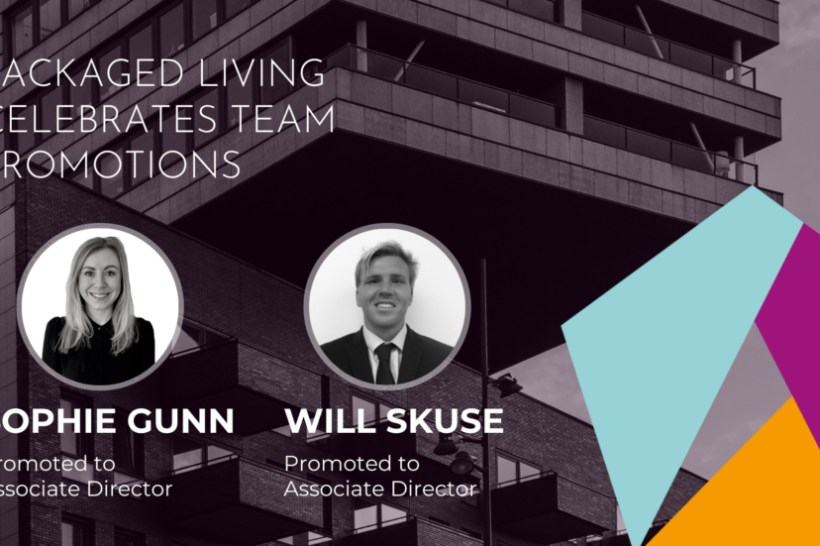 Packaged Living is delighted to announce team promotions at a period of exciting growth for the business.
Packaged Living is delighted to announce that Sophie Gunn and William Skuse have both been promoted to Associate Director roles.
Sophie, previously Development Manager, will continue to manage core projects in the portfolio. Qualified as an architect, Sophie has led the planning and development of thousands of Build to Rent homes and is currently responsible for award-nominated Aubrey Place, Milton Keynes.
William, previously Investment Manager, continues to be part of a growing investment team. He remains responsible for deal execution, underwriting and analysis as well as new business origination across Packaged Living's single family and multi-family strategies.
The team appointments come at a time of celebration for the business as it approaches its five-year anniversary.