9 February 2023
Packaged Living and Aviva Investors acquire Ipswich site to develop up to 163 single family homes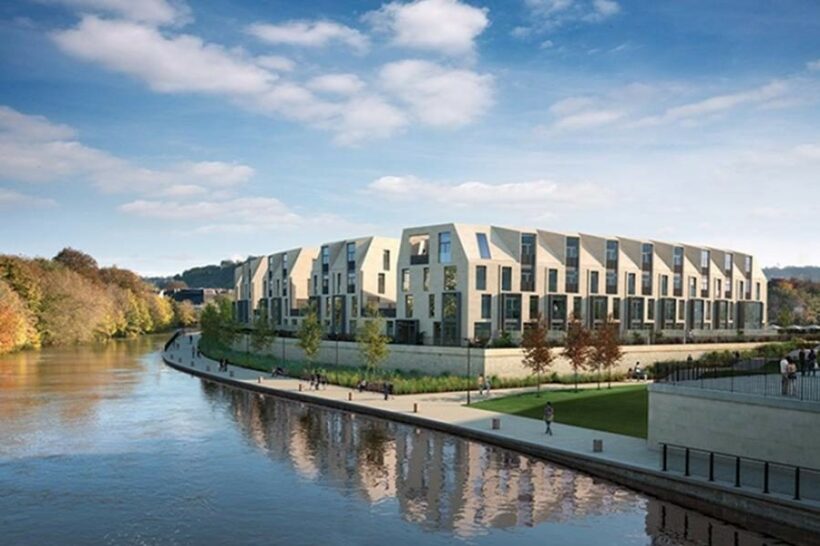 Spanning 7.66 acres along the north bank of the River Orwell and situated opposite Ipswich train station, the community is expected to comprise a mix of two-bed, three-bed, and four-bed homes which together will provide almost 160,000 sq ft of housing once complete.
It is one of several residential developments currently being undertaken by Aviva Investors as it continues to increase supply of affordable homes across the UK and Europe. These include construction of 195 affordable and energy-efficient homes in the West Midlands, as well as two schemes in Spain; a 71-home project in the Sants district of Barcelona and 85 units in the La Gripia district of Catalonia.
As with those projects, and in keeping with its commitment of reaching net zero across the entirety of its Real Assets portfolio by 2040, Aviva Investors and Packaged Living will place environmental credentials at the forefront of the scheme's design, with homes using air source heat pumps for heating needs, rather than gas or electric boilers, and electric vehicle (EV) charging infrastructure to be fitted on each house. It has also stipulated homes target a minimum EPC rating of B.
Ipswich benefits from strong transport links by road, rail, air and sea networks, including fast connections to London Liverpool Street, Cambridge and Norwich.
James Stevens, Head of Real Estate Investment at Aviva Investors, said:
"We are pleased to add a further scheme to our portfolio of residential developments, which will help to provide energy-efficient and affordable housing to an undersupplied market. The project also continues our programme of actively improving the energy efficiency standards of new homes in the UK, thereby lowering ongoing energy costs for families living in them and ensuring this scheme can deliver value long into the future."
George Fraser Harding, Head of European Funds at Aviva Investors, added:
"We have high ambitions to continue growing our portfolio of Build-to-Rent homes in the UK and across Europe, and it is great to expand our partnership with Packaged Living further. Our intention with this scheme is to create a housing community of great quality, offering local amenities to residents whilst also being in such close proximity to a town centre that we believe has exciting growth dynamics."
Jonathon Ivory, Managing Director of Packaged Living, commented:
"Despite recent economic turbulence, our conviction levels for single family rental remain as high as ever. Indeed, if previous recessions have taught us anything, it is that rental residential performs relatively better than other real asset classes during times of economic uncertainty. For residents, if falling home prices and increased mortgage costs provide the push factor, then professional management and first-class specifications and sustainability credentials deliver the pull factor. Since inception, the BtR industry has preached the inflating matching qualities of this asset class. That assertion has been robustly tested this year… and I'm pleased to say is passing with flying colours!"