Delivering Economic & Social Value
The Castings, Piccadilly East, Manchester
new homes

additional jobs created per year during construction
acres high quality public realm delivered as part of wider masterplan
Piccadilly East has historically been considered as an industrial area and the 'wrong side' of Manchester Piccadilly train station, with the area home to warehouses and attracting anti-social behaviour.
A collaboration masterplan, led by Packaged Living and the other major developers and supported by the council, sought to transform this view and regenerate the area through meeting the pressing need for new homes within Manchester City Centre and helping to enhance the quality of life for the growing population in the area, as well as supporting new jobs and providing vital investment at an important time. Collaboration in the formal and informal sense was important as the area had a number of ownerships.
The Castings development, fully funded and constructed from October 2021, is the central node to this regeneration masterplan, providing public realm, ground floor active frontage and high-quality Build to Rent accommodation. The scheme will comprise 25 storeys of high quality 1, 2 and 3 bedroom apartments with a key focus on building community and health & wellbeing. Three attractive roof garden terraces, residents' lounges, co-working spaces and entertaining areas all open onto a brand new City square helping to create an aspirational place to live within the city.
The new square is a mix of soft and hard landscaped areas between a number of buildings and delivered in collaboration with three other developers. This space will greatly improve the local public realm and provide new and exciting outdoor space for new and existing residents. This in turn will support Manchester's Residential Growth Strategy and enhance quality of living within the masterplan.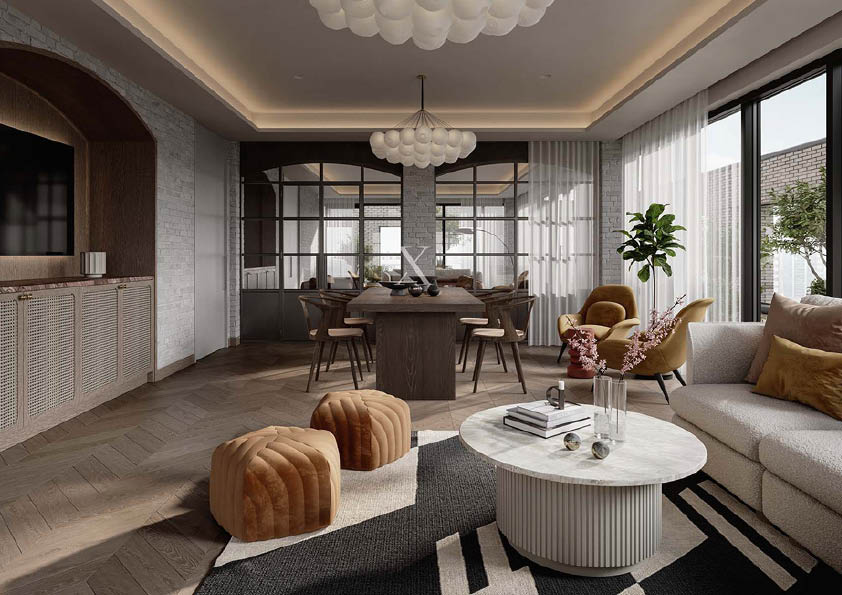 As with all Packaged Living schemes environmental and social values are at the heart of the design, with the incorporation of sustainable materials to reduce embodied carbon and focus on residents' wellbeing through social amenity spaces including a gym. The scheme also actively promotes non-car modes of transport with new walking and cycling routes created and a large secure bike hub with storage bike repair facilities.
The development will contribute to delivering lasting economic and social value as Piccadilly East establishes itself as part of the wider Piccadilly station area and a great place to work and live in Manchester City Centre.
The project itself generates various socio-economic benefits, including the provision of jobs during the construction phase, as well as long term employment associated with the operation of the development. The construction of the new development creates up to 422 direct construction jobs as well as 637 induced and indirect jobs over the two year construction period. This equates to a total of 530 additional jobs per year. The Castings will be a highly serviced living offer and alongside the four retail units is forecast to generate a further 27 full time positions.